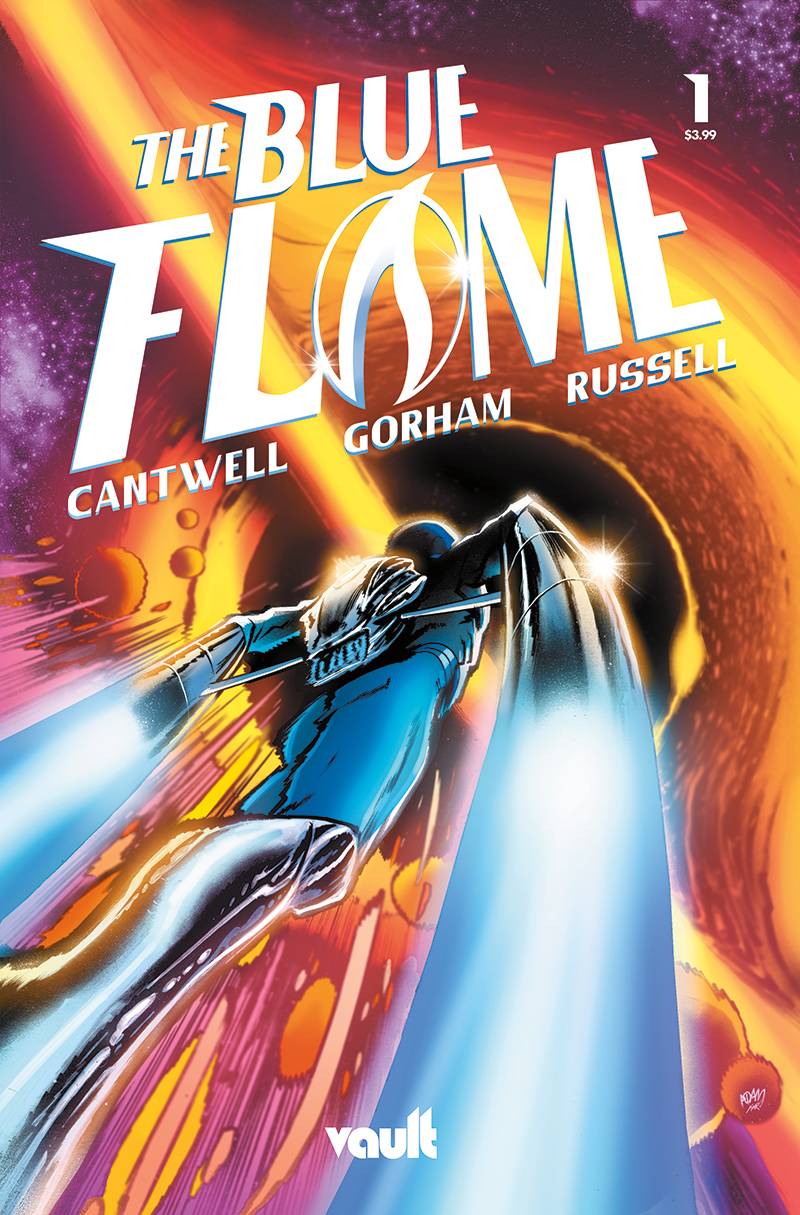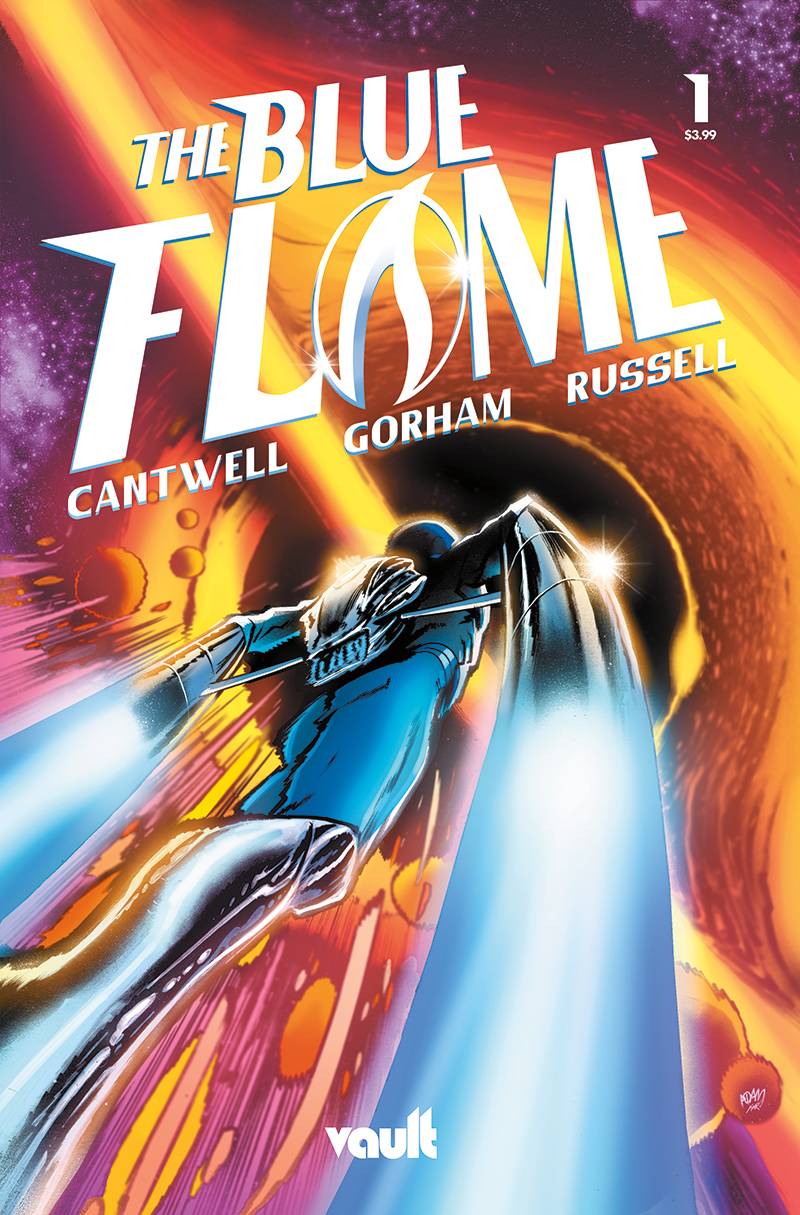 Secret identities and what a hero stands for has been a staple of comic books since a certain hat wearing, big nosed, gun tooting vigilante carrying two guns, laugh echoed through the night.  Even more so, the idea of an alter ego far removed from the actions of the hero became as much as a focal point as the hero himself, after all where would Batman be without Bruce Wayne or Spider-Man without Peter Parker?
The Blue Flame is book about identity.  One part cosmic hero, one part DIY hero and one part HVAC repairman, Sam Brausam live a life or lives.  When tragedy strikes, Blue Flame is put on trial for humanity and Sam fights for his life.  Confused?
This book seems to share a lot of ideology with a certain favourite programme of mine, which did get a US remake.  I am going to let you ponder on that.  Writer Christopher Cantwell looks to add levels of ID to existence.  With everything that has been going on in the world over the last year or so, it is easy to dream of what could be.  Cantwell leads with this idea, giving Sam a multiple of existences of sorts.  Where these version of Sam are not in competition with each other, there is a connection that the reader will have to navigate.  Both aspects are well worked ideas, taking in extreme influences from Star Trek: The Next Generation and The Watchmen.
The art is provided by Adam Gorham is an artist that I ma not familair with, though he has worked on a range of books included Immortal Hulk and Black Panther.  Here there are a mix of styles in play for obvious reasons.  The first act of the book, Gorham takes on a Steve Rude Nexus kind of vibe, with clean smooth lines.  The second and third acts take on a more robust style, though there are still smooth lines in use.  I have to say, I was thoroughly enthralled with the art; it was such a pleasure to see something so clear and crisp.  Gorham is helped out by colorist Kurt Michael Russell who, very much like Gorham, gets to go all cosmic and Milwaukee land all in one book!  Both avenues are well detailed carrying the look and fell of the disparate environs well.  Letterer Hassan Otsmane-Elhaou continues to establish himself as one of the best letterers in the industry.  Finally, there are a raft of covers available; this is common practice, though as much as I don't see the need for variants, there are some really clever vintage  homages out there including Green Lantern #49, Dark Hawk #1 and the New Frontier in the style of the late great Darwyn Cooke is especially well done.
If you love Indie books, you should have by now checked out Vault Comics.  I don't think I have ever read a poor comic or been disappointed by their product.  Clever, well observed with a focus on the frailties of the human spirit, Vault encourage writers and artist to develop their idea whilst not mandating any one particular editorial model.  The freshness of their books are as refreshing as they are entertaining.
Writing – 5 Stars
Art – 5 Stars
Colors – 5 Stars
Overall – 5 Stars
Written by; Christopher Cantwell
Art by; Adam Gorham
Colors by; Kurt Michael Russell
Letters by; Hassan Otsmane-Elhaou
Published by; Vault Comics